We'll provide you with professional hardwood floor sanding results that will exceed your expectations.
Hardwood floor sanding is not something most people should tackle as a DIY project. It takes experience and finesse to keep from damaging the hardwood with gouges, over sanding or uneven sanding, or taking off too much of the surface and ruining the floor entirely. If your hardwood floors are in need of refinishing, your best bet is to call us at Complete Flooring Works. We have experience installing hardwood floors so we know what to look for in assessing if hardwood floor sanding can be done and then doing it properly if the material can withstand the process.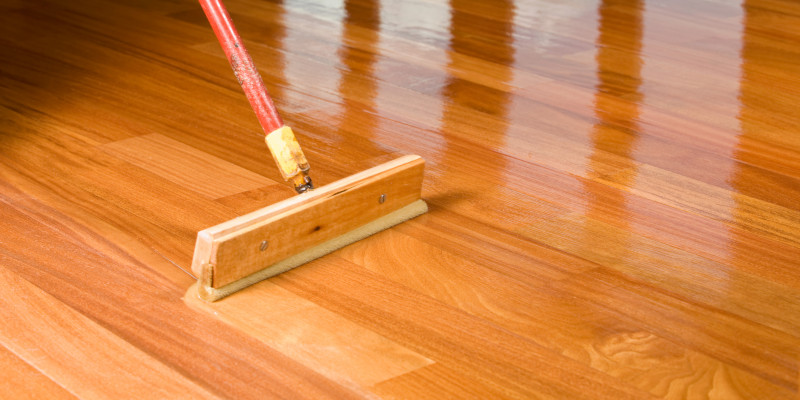 The other thing you should know about hardwood floor sanding is that it is a very messy job. Without taking certain precautions, you could be dusting up residue throughout your home for many weeks to come. We take the time to block off the area and keep dust from getting into the ductwork, where the HVAC system could redistribute the dust everywhere and get damaged in the process.
We have worked in the flooring industry for more than 15 years and proudly began our own enterprise in 2013. Our goal from the beginning was to offer our customers in the Raleigh, North Carolina area a level of customer service that is second to none. To do that, we decided to limit our services to the installation of hardwood, laminate, and luxury vinyl tile, as well as provide hardwood floor sanding, refinishing, and restoration services. If you would like to know more about what we offer or would like to schedule a consultation to discuss hardwood floor sanding, don't hesitate to contact us.
---
At Complete Flooring Works, we offer hardwood floor sanding services in Raleigh, Durham, Chapel Hill, Cary, Wake Forest, Apex, Pittsboro, Knightdale, Fuquay-Varina, Garner, Clayton, Holly Springs, and Wendell, North Carolina.