There are wide number of choices you can make in flooring, but the most consistently popular choice is hardwood flooring. Anyone who has watched their share of home renovation shows has heard potential home buyers express hardwood floors as a must in their future home or they've seen the joy designers and homeowners express when they discover hardwood underneath their carpets. What is it about hardwood that they all want?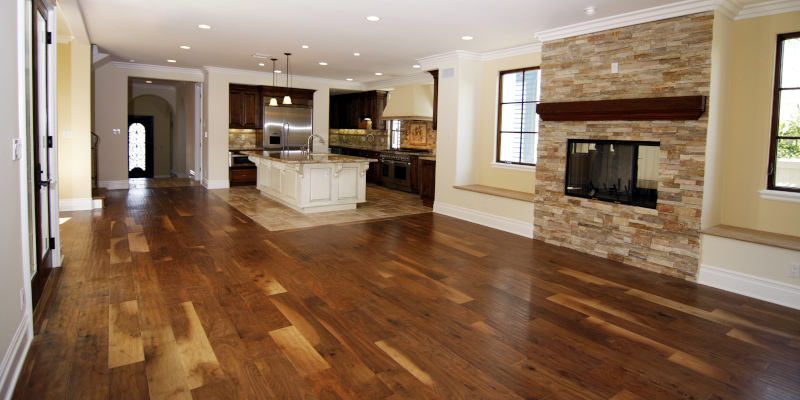 The timeless look: Trends tend to change quickly, but hardwood flooring never goes out of style. It can blend in seamlessly with the most modern or retro of designs and the most traditional or unique styles.
Their strength and durability: Hardwood flooring is manufactured to withstand heavy foot traffic and the color doesn't fade easily. Most professionals also install a protective coating to help the wood be even more resistant to scratches and dents.
The easy maintenance: The right supplies to keep your floor looking new are readily accessible from most stores and are not labor intensive. Also, any damage or stains to your hardwood flooring can be repaired with hardwood refinishing or restoration.
If you are considering installing hardwood flooring to your home, our team at Complete Flooring Works can provide you with the best in workmanship and service. If you have existing hardwood that has seen better days, we can refinish or restore them to look better than new. We have over fifteen years of experience and a strong reputation for providing our clients with the very best in hardwood flooring services. Reach out to us today for any questions or to get an estimate.