Get your floor installation done right by working with our expert installers.
For floor installation that produces exceptional results, you need Complete Flooring Works! You can't beat our expertise, service, and level of experience. While we've been around as a business since 2013 here in the Raleigh, North Carolina area, we have more than 15 years of experience doing floor installation projects of all types. When it comes down to it, our professional flooring contractors are industry experts who get jobs done right!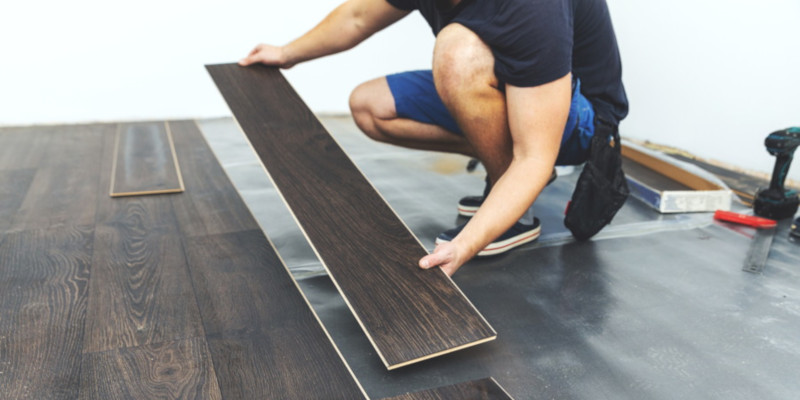 The quality of your new floors comes down to two things: the quality of the material and the quality of the installation process. For starters, during your free in-home consultation, we'll go over your needs and help you pick out the right quality flooring material for your lifestyle. Second, we'll put in all the proper prep and use the best equipment to do your floor installation right. Our flooring installers work hard to pay attention to the small details that matter and leave you with floors you love for years to come.
We install all types of flooring, including hardwood, laminate, engineered hardwood, and luxury vinyl. Whether you're dreaming of all hardwoods throughout your home or you want to redo the floors in your kitchen with a water-resistant material like luxury vinyl, we've got you covered.
Beautiful new flooring installed the right way awaits when you team up with us at Complete Flooring Works! Schedule your free in-home consultation today and find out how we can beautify your home with new floors.
FAQs About Floor Installation
New floors may be just what your space needs, but before you can enjoy all they have to offer, you need to make sure the right people are installing them. We are confident that we are the experts for you, and we have answered some frequently asked questions about floor installation to increase your confidence in us. Let us know if you have additional questions.
Why do I need professional floor installation?
DIY floor installation is possible, especially with certain types of flooring like luxury vinyl planks. However, we highly recommend hiring a professional for floor installation to ensure you don't make any mistakes (some mistakes are very difficult to correct) and to make your floors last as long as possible. In addition, floor installation is a painstaking, meticulous project. You will save a lot of time and energy by letting someone who is more experienced handle it.
What can I do to prepare for floor installation?
It would be immensely helpful if you took the time to remove all furniture from the room, disconnect all appliances, and clear the area of all obstructions. You should also ensure there is proper ventilation in the area before installation begins. Open the windows and turn on your fans.
Do you provide estimates?
Yes, we are more than happy to provide free estimates for floor installation. We would never leave you in the dark about how much installation will cost, and we do our best to make our estimates as accurate as possible.