We refinish hardwood floors to resolve problems, due to aesthetic reasons, or in any other situation you deem it necessary.
With most flooring materials, if you no longer like how they look or they've become worn out or damaged, your only recourse is to have the flooring removed and replaced with something more to your liking. In fact, that is true of everything except hardwood floors. Since you can refinish hardwood floors, often many times in the course of your lifetime or even beyond into your children's or grandchildren's lifetime, it makes sense that hardwood floors are such a popular flooring choice. A hardwood floor may cost more initially, but something that can last for generations without replacement is the bargain by a mile.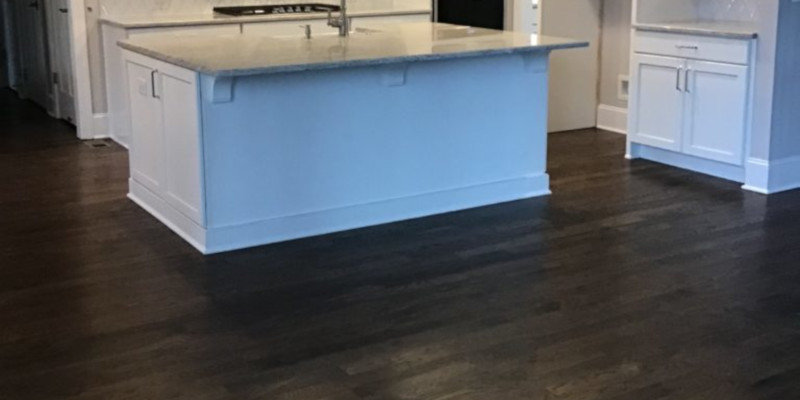 Here at Complete Flooring Works, we offer quality hardwood floor installation, and we will also be there for you when it comes time to refinish your hardwood floors. With more than 15 years of experience in the flooring industry, we have the expertise to assess a hardwood floor to determine if it has enough remaining life to refinish it and, if it does, continue with the sanding and refinishing process to restore it.
You can refinish hardwood floors to resolve problems, such as excessive wear and tear that goes beyond adding character or because of water damage, or for aesthetic reasons, such as wanting a different stain color or resolving fading from the sun. Whatever reason you have for needing your hardwood floors to be sanded and refinished, you can count on us to handle it professionally and to your complete satisfaction. Contact us today to learn more or to get an estimate to refinish the hardwood floors in your Raleigh, North Carolina home.
---
At Complete Flooring Works, we refinish hardwood floors in Raleigh, Durham, Chapel Hill, Cary, Wake Forest, Apex, Pittsboro, Knightdale, Fuquay-Varina, Garner, Clayton, Holly Springs, and Wendell, North Carolina.