The hardwood floor sanding process starts with a comprehensive inspection of the material to determine its potential for restoration.
One of the most popular reasons for having hardwood floors installed is the ability to bring a damaged floor back to life with hardwood floor sanding. It is imperative that this be done by an experienced professional for a couple of reasons. The first is to be sure that the hardwood material you have can survive an additional sanding. The second is to use finesse to sand only as much as necessary and not damage the floor so that it cannot be restored. At Complete Flooring Works, we have more than 20 years of experience with hardwood floor sanding and refinishing. We can accurately assess the hardwood floors in your Cary, North Carolina home to determine their potential for restoration and then handle the job with the utmost care and attention.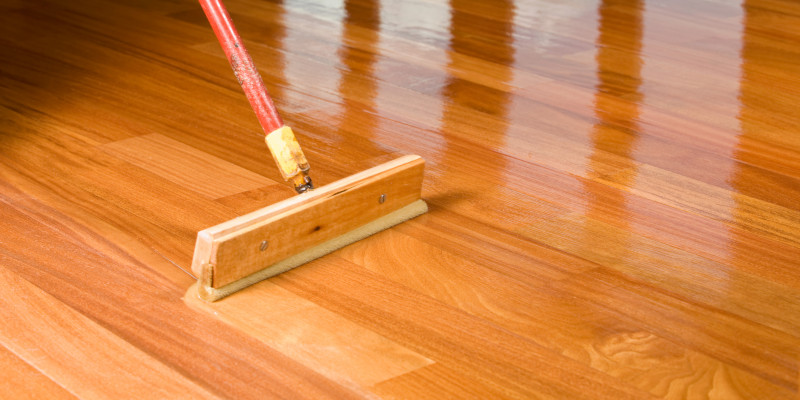 When we conduct hardwood floor sanding, we take great care to minimize the mess. We block off the area, including the HVAC vents, and perform meticulous clean-up afterward so the only sign that we were there other is the fact that your floor looks amazing. Taking these extra precautions is not something everyone does, but we know how much dust is created and how damaging that could be to your HVAC system if we didn't keep it out of the ductwork.
Hardwood floor sanding can also be done if you want to change the look of your hardwood floors. Sanding off the old stain and refinishing with a different shade can transform a room. In these instances, we also assess the material to be sure it can withstand hardwood floor sanding and still allow future sanding for restoration purposes. If you would like to know more about hardwood floor sanding or any of our services, don't hesitate to reach out to us.
---
At Complete Flooring Works, we offer hardwood floor sanding services in Raleigh, Durham, Chapel Hill, Cary, Wake Forest, Apex, Pittsboro, Knightdale, Fuquay-Varina, Garner, Clayton, Holly Springs, and Wendell, North Carolina.