For several years now, luxury vinyl plank has been a highly popular choice for new flooring, especially in rooms that are susceptible to water exposure. We know many people are drawn to luxury vinyl plank because it offers benefits such as: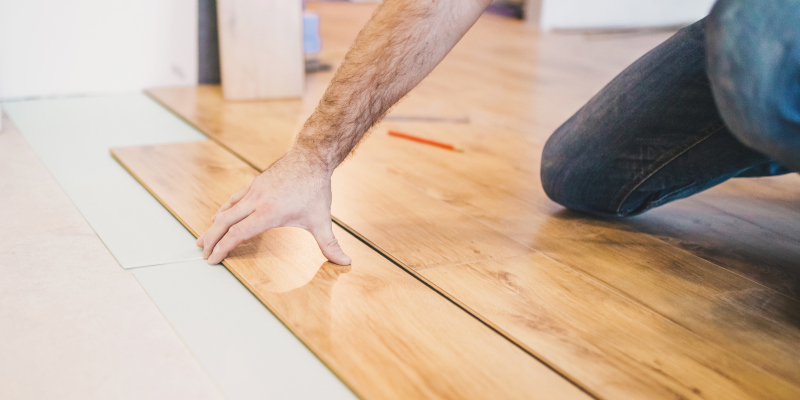 A wide variety of colors and styles, some mimicking real hardwood or other more expensive options
Lower cost per square foot than other flooring options
Easy to clean and maintain
Water-resistant, making it a great choice for bathrooms, kitchens, entryways, and mudrooms
Lower installation costs
The last benefit, lower installation costs, brings up another point. While the design of the planks makes the installation process easier than some other types of flooring, using a professional for your luxury vinyl plank installation is still recommended for these reasons:
Economical: A professional will know exactly how to set out the planks to have the least waste and fit perfectly in your space.
Professional look: Professional luxury vinyl plank installation will look professional. The right tools and years of practice help us to make all the cuts and fitting look pristine.
Time saving: Our high level of expertise allows us to work quickly. Many people who choose to do luxury vinyl plank installation by themselves take a lot of time in researching, practicing, and at times re-doing large sections of installation. We can get the job done right the first time in very little time.
At Complete Flooring Works, we want your new floors to exceed your expectations and we do all that we can to make your experience working with us just as good. We are responsive, fair, and detail oriented. Contact us today for luxury vinyl plank installation