Luxury vinyl plank flooring is an innovative, cost-effective, and beautiful flooring material.
When you think of vinyl flooring, you probably picture the multi-colored linoleum floors in your grandmother's old house. Vinyl flooring has come a long way since then and it may surprise you that luxury vinyl plank can help you achieve a beautiful, modern design in your Raleigh, North Carolina home. We complete luxury vinyl plank installation projects throughout Raleigh, and we'd be happy to tell you more about this exceptional flooring material.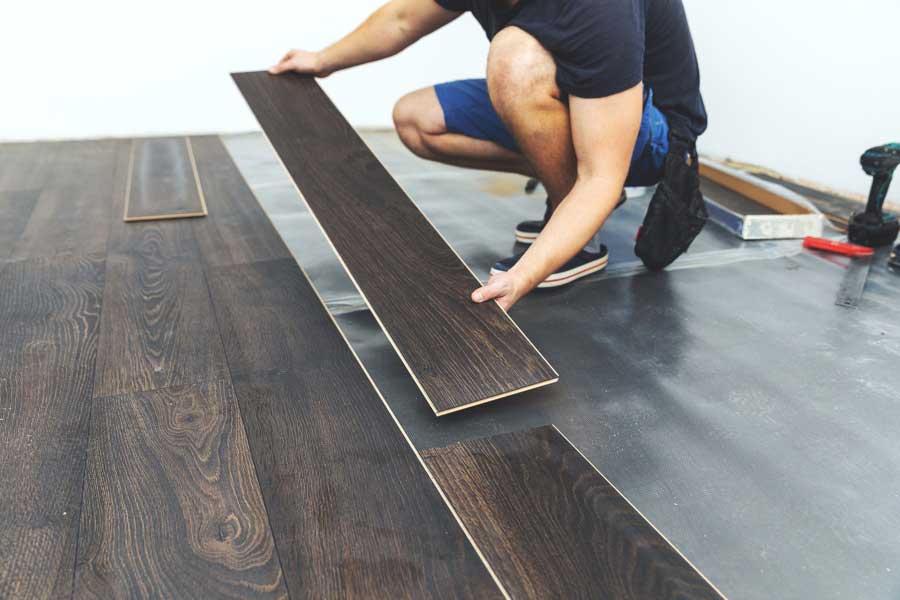 You'll ask yourself why you didn't consider luxury vinyl plank installation sooner after you find out how cost-effective it is! Not only is it a great option if you're on a budget, but it can also mimic alternative flooring materials, like hardwood. This also makes it an ideal solution if you love the look of hardwood floors but want to install them in places with high moisture levels, like your bathroom or laundry room.
After we complete the luxury vinyl plank installation process, you'll find that your new vinyl floors are simple to maintain. In fact, all it takes to keep them looking like new is to sweep, mop, and wipe them down regularly, making this flooring option perfect for high-traffic areas.
You won't be disappointed when you choose luxury vinyl plank for your new floors, especially when you choose us at Complete Flooring Works to do the installation. Contact us today to find out more or to schedule your free in-home estimate with a member of our team!
FAQs About Luxury Vinyl Plank Installation
Luxury vinyl plank flooring is an excellent option for homeowners who want a high-end look at a fraction of the cost. It's durable, visually appealing, and waterproof, making it suitable for any space. However, you want to be sure you hire the right professionals to provide luxury vinyl plank installation. We're prepared to handle the job for you, and we encourage you to check out our frequently asked questions below.
Why should I hire a professional for luxury vinyl plank installation?
Luxury vinyl planks are easy enough to work with, but DIY installation may not be the best choice. Installing any type of flooring requires careful measuring and cutting, and it is always a time-consuming task. It requires precision to ensure there are no gaps or other errors. Professionals like us have the right skills and experience to handle your luxury vinyl plank installation with attention to detail. We'll get it done faster than you can, too.
How long does luxury vinyl plank flooring last after installation?
Provided that you take proper care of your luxury vinyl plank floors (clean up spills right away, avoid abrasive cleaners, etc.), they should last about 10 to 20 years. Luxury vinyl plank flooring has also been known to last up to 25 years, however, so it's an excellent investment and costs much less than many other types of flooring.
Is luxury vinyl plank flooring a good choice for pets and children?
Yes, luxury vinyl plank floors can be a fantastic option for families who have kids and pets. Luxury vinyl is fairly scratch resistant (more than hardwood, to be sure), and it is also waterproof, so you don't have to worry as much about spills and stains.