We start by assessing your flooring to determine if it can withstand hardwood floor sanding.
Hardwood floor restoration is a multi-phase project that begins with hardwood floor sanding to take it down to the natural wood. If there is damage to the wood that goes deeper than the stain, it can be sanded a bit further down provided there is sufficient material remaining. Therein lies the reason why hardwood floor sanding should only be done by an experienced professional.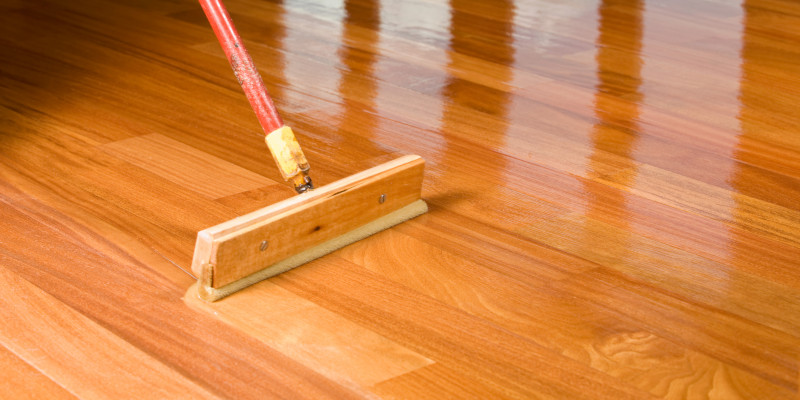 At Complete Flooring Works, in our 20+ years of flooring experience, we've seen our share of DIY projects gone bad where a hardwood floor has to be removed because it was over sanded. Even in the best-case scenario, DIYers often take off more than is necessary, which makes it difficult or impossible to restore the hardwood floor again in the future.
Before we begin any hardwood floor sanding project in Apex, North Carolina, we first assess the hardwood to determine if there is enough top layer remaining to be able to proceed. The higher the quality of hardwood, the more times it can be refinished. For example, a solid hardwood can often be done many times, whereas an engineered product might not have that much of a top layer to handle it.
If we determine that it is safe to proceed, we'll give you a quote for completing the hardwood floor sanding, as well as the next phase of staining and putting a protective topcoat on, if desired. If your hardwood floor cannot be refinished, we'll let you know that and provide you with a free estimate for replacing it if you don't want to just leave it as is for the time being. You'll always get honest answers from us and the information you need so that you can make an informed decision about your hardwood floor sanding and restoration project.
---
At Complete Flooring Works, we offer hardwood floor sanding services in Raleigh, Durham, Chapel Hill, Cary, Wake Forest, Apex, Pittsboro, Knightdale, Fuquay-Varina, Garner, Clayton, Holly Springs, and Wendell, North Carolina.