We refinish hardwood floors to bring them back to life again.
One of the most advantageous reasons to have a hardwood floor installed is the ability to restore it over and over again rather than replace it like you would with other types of flooring. Since you can refinish hardwood floors many times, it is ideal for a home you hope to enjoy for a lifetime and then leave to the next generation. At Complete Flooring Works, we have more than 20 years of flooring experience, which enables us to assess a hardwood floor to determine if it can sustain another sanding and refinishing.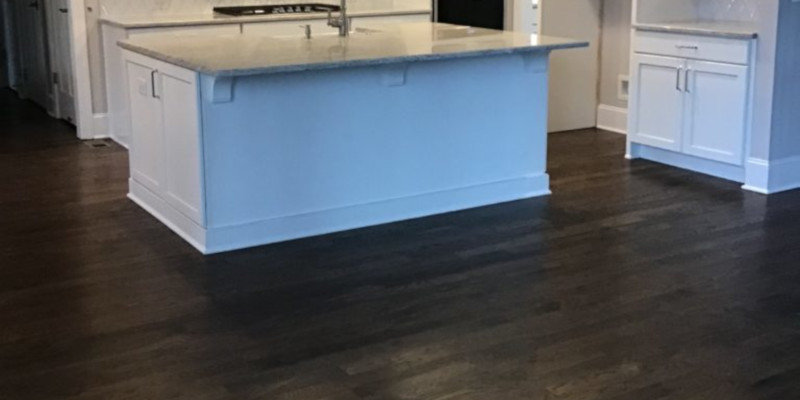 It is possible to refinish hardwood floors made with solid hardwood several times. Engineered hardwood isn't quite the same, as it depends on the thickness of the top layer. Some can be refinished nearly as many times as solid wood, but others can only handle it a couple of times. If you didn't install the flooring to begin with, you may not know what you have to work with, but we can determine that before we refinish your hardwood floors.
There are typically two reasons to refinish hardwood floors. The first is to restore a damaged floor or one that has a few too many "character" markings for your taste. The other is to change the appearance by applying a different finish. If you want to extend the life of your hardwood flooring, we recommend waiting until it needs it to refinish hardwood floors rather than doing it just for aesthetic reasons. Of course, the choice is yours, and we're happy to oblige with whatever you decide.
If you would like to schedule a complimentary in-home inspection and estimate to refinish hardwood floors at your Cary, North Carolina home, don't hesitate to contact us.
---
At Complete Flooring Works, we refinish hardwood floors in Raleigh, Durham, Chapel Hill, Cary, Wake Forest, Apex, Pittsboro, Knightdale, Fuquay-Varina, Garner, Clayton, Holly Springs, and Wendell, North Carolina.