Get the hard job of floor refinishing done right with a floor refinishing contractor!
Hardwood flooring is a classic type of flooring that most people enjoy. Whether you are looking to refresh a home's flooring in order to put your house on the market or want to spruce up your forever home, you will need a floor refinishing contractor in order to get the best results for your floor refinishing in the Cary, North Carolina area. Here at Complete Flooring Works, we would love to help you get the results that you're looking for in your flooring refinishing with our floor refinishing contractor. Here are just a few of the things you can expect when it comes to hiring a floor refinishing contractor: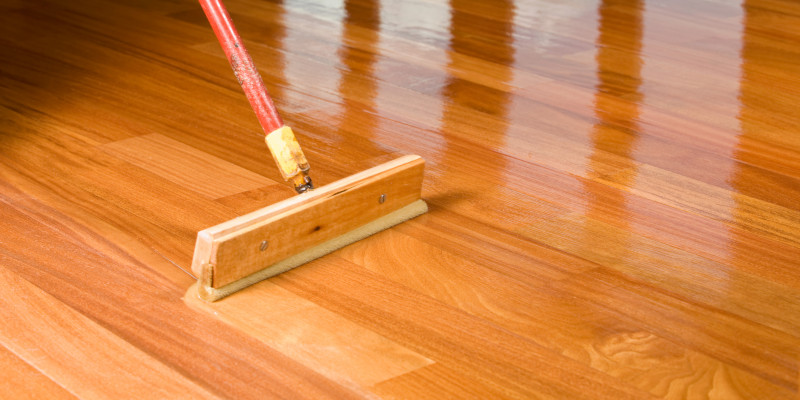 Better Results. When you work with a floor refinishing contractor, you are going to get a better finished product than if you were to do it yourself or without a contractor. A floor refinishing contractor is there to ensure that there is no lost time or labor on your project while also ensuring that the results are going to look their absolute best.
More Accurate Estimates. Our floor refinishing contractors come with decades of experience, so we are going to be able to give you a more accurate estimate as to your final cost. We also can give you tips as to how to best care for your flooring.
Experienced, Efficient Work. Get your floor refinishing done faster while maintaining a high-quality of work when you have experienced professionals do your floor refinishing work.
If you have questions about floor refinishing contractors or would like to ask about your property, please give us a call here at Complete Flooring Works today.
---
At Complete Flooring Works, our floor refinishing contractors proudly serve those in Raleigh, Durham, Chapel Hill, Cary, Wake Forest, Apex, Pittsboro, Knightdale, Fuquay-Varina, Garner, Clayton, Holly Springs, and Wendell, North Carolina.