Get an accurate floor installation estimate from our experts.
When you need new flooring, there are many different factors to consider. Not only will you need to think about the style, type and color of your flooring, but you will also need to consider the durability and budget for your flooring. Here at Complete Flooring Works, we know that selecting flooring is an important decision. Once you have selected and invested in flooring for your space, you want to be sure it is installed correctly. That is why we offer a floor installation estimate to all our customers, including those located in Cary, North Carolina.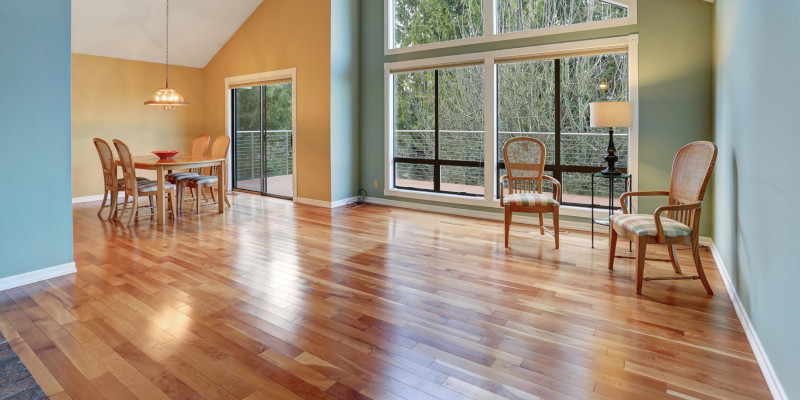 Choosing new flooring is a big decision, and we want to make sure that you have all the information that you need to make a good decision, including the floor installation estimate. When you have an installation estimate done by our experienced team, you can feel confident that our estimate will be very close, if not exacting, in the final number. Because we have over 20 years of experience under our belts, we are able to make better and more accurate floor installation estimates for your space, leaving you with fewer surprises when flooring installation is complete.
If you are looking for quality flooring installation at a great value, then you need to come and chat with us here at Complete Flooring Works. We welcome opportunities to install flooring that has been purchase elsewhere, so our floor installation estimate can be a great tool to help you learn how you can save money on the installation component of your flooring purchase. We pride ourselves on the care and consideration that goes into our work. If you are looking for flooring assistance for your property in the Cary area, please give us a call today here at Complete Flooring Works.
---
At Complete Flooring Works, we offer floor installation estimates in Raleigh, Durham, Chapel Hill, Cary, Wake Forest, Apex, Pittsboro, Knightdale, Fuquay-Varina, Garner, Clayton, Holly Springs, and Wendell, North Carolina.