So, it's come to that time when you're considering new floors for your home, and you don't know what to choose. There are plenty of options out there from tile to vinyl to hardwood floors. It all depends on your preferences and lifestyle, but our personal favorite is hardwood flooring just for its beauty and longevity. Here's how to decide if hardwood flooring might be right for you.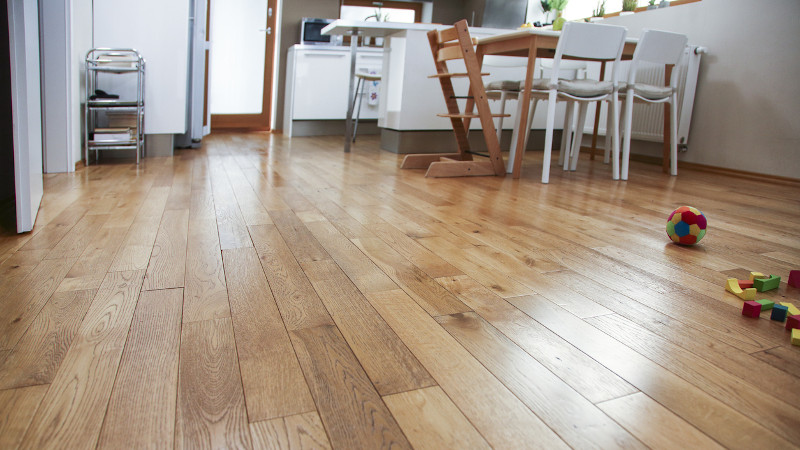 You want minimal-effort floors: Some types of floors require more effort than others to clean and maintain them. Tile floors, for example, have grout that clings to any allergen or contaminant that might be in your home. Carpeting is just asking for stains. Hardwood flooring, however, doesn't have any grout, is less likely to stain, and can easily be vacuumed, swept, or mopped.
You're tired of replacing your flooring: With tile floors, your tiles may crack, and laminate floors may start to peel, giving you no other option but to replace your flooring. Replacing your flooring can be expensive and time-consuming, but hardwood flooring allows for the option of refinishing instead. Even if you notice excessive blemishes or discoloration, it can all be fixed by sanding down the wood and adding a new stained finish. It's much more cost-effective and efficient than replacing your floors every time.
You want something longer lasting: Some floors need replacing more often than you might like. Because hardwood flooring can be refinished multiple times before it needs to be replaced, it can last for decades.
You want something with more aesthetic appeal:  It can be hard to settle for 1950s checkered tiled floors all your life, so it's normal to want something that's just a bit more aesthetically pleasing. Hardwood flooring offers a variety of colors and styles to better match the overall appearance of your home and your style preferences.
If you'd like to learn more about hardwood flooring and whether it might be the right choice for you, just give us a call at Complete Flooring Works today.