Here at Complete Flooring Works, we want to help you keep your wood floors looking their best. If your wood floors are looking worn out or have lost their former luster, you may want to consider hiring a wood floor refinishing service. Our team has over 20 years of experience providing exactly this service, so you can count on us to make your floors look as good as new. In this article, we'll provide an overview of how the wood floor refinishing process works so that you know what to expect.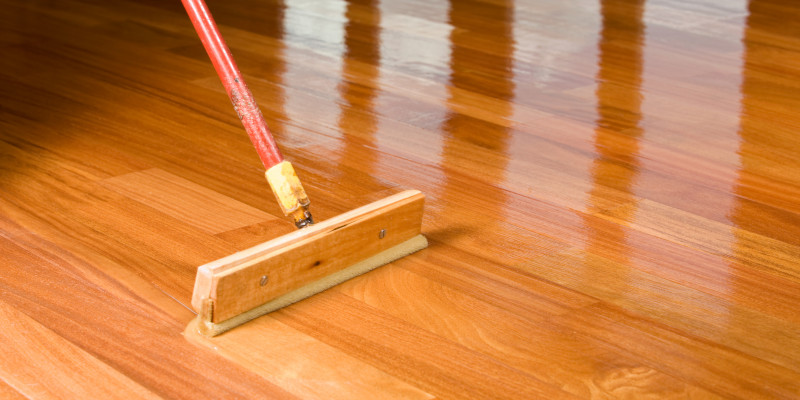 Preparation- First, we'll need to prepare the room for wood floor refinishing. All the furniture and rugs in the space will need to be removed, and the floor itself should be vacuumed or mopped to remove any debris. We'll also check for any loose floorboards and secure them in place, as well as cover your air vents so that no dust gets into your ductwork. A third key step here is to remove any base molding so that the whole floor is exposed.
Sanding- The next step in wood floor refinishing is to sand the floor. To do this, we use mechanized drum sanders, which will remove any stains or scratches in just a few passes. We may need to make more passes to remove deep gouges, but we will make sure to sand away no more than necessary. After we are finished sanding away these flaws, we'll vacuum up all the dust to get ready for the next step.
Refinishing- The last step in wood floor refinishing is to apply a new coat of wood stain and sealer. The stain gives the wood the richness and color you want, and the sealer protects the wood against moisture, stains, and scratches.