Hardwood flooring is a classic and popular home flooring option.  Homeowners have opted for hardwood floors for years because of how pretty they are, their durability, longevity, and improved home air quality.  If you are familiar with hardwood, you know that it occasionally needs to be refinished.  Finding top quality hardwood floor refinishing contractors can be tricky, but we are here to help.  With over 20 years in the hardwood flooring business, we know thing or two about finding hardwood floor refinishing contractors. Check out our top tips below.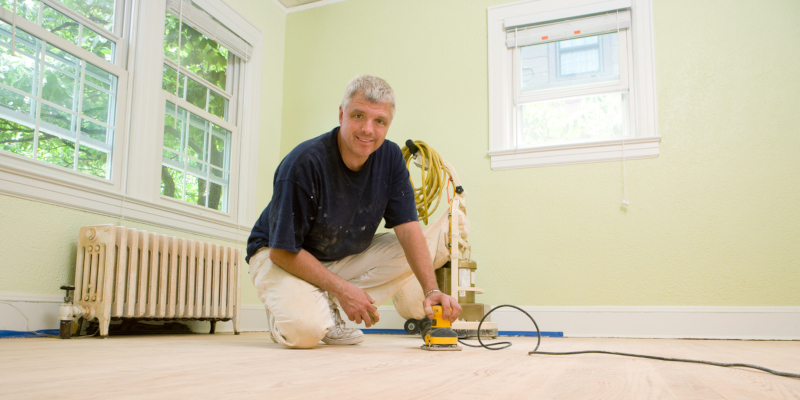 First off, a great way to get started on your hunt for hardwood floor refinishing contractors is to ask for a recommendation.  Friends, family, coworkers, and neighbors with hardwood flooring can be a great resource for finding the best hardwood floor refinishing contractors, and the refinishing contractors to avoid.
Next, the internet is a limitless resource when researching potential hardwood floor refinishing contractors. Here you can view pictures of their work, services offered, hours of business, and event customer testimonials. Additionally, this is a great way to find good or bad reviews for a contractor you may be considering.
Lastly, find hardwood flooring contractors with lots of great experience and training.  Here at Complete Flooring Works, we have been serving our customers in North Carolina since 2013.  Our team is known for exceeding expectations with our quality flooring services.  Our high-quality workmanship speaks for itself, so be sure to check us out when looking for hardwood floor refinishing contractors.