Building a new home or renovating an existing structure allows you to explore what design aesthetic appeals most to you and tailor a space specifically to what you love. Choosing flooring options is no different! While there are many options available, one flooring choice stands out above the rest: hardwood flooring.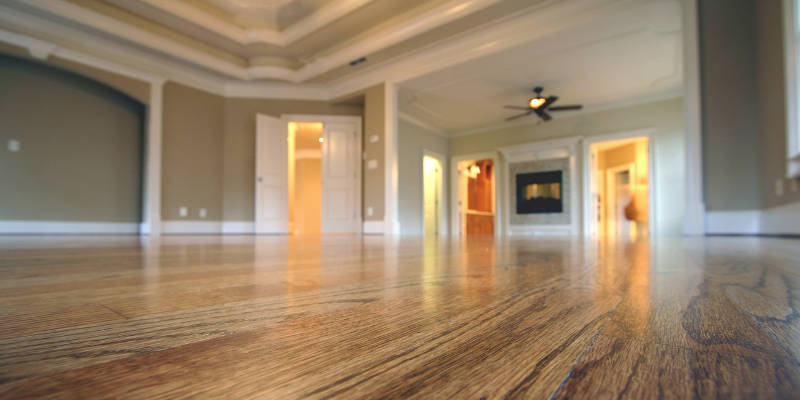 Hardwood flooring has long been an ideal choice for homeowners for many reasons. The flooring is exceptionally beautiful, long lasting, and strong. It can be refinished rather than replaced. It is low maintenance and easy to clean. It adds value to your home and can fit into any design theme. Hardwood flooring is also a safer choice, as solid hardwood floors are just that—solid wood–and do not contain harmful chemicals, such as glues that hold other flooring types together.
When you are ready to install new hardwood flooring or refinish your existing hardwood, working with our team at Complete Flooring Works is an excellent choice. We specialize in refinishing, sanding, and restoring hardwood flooring, as well as installing it brand new.
Having over 20 years in the flooring business means we have learned all the tricks and tips to make sure everything goes in seamlessly. That knowledge and experience allow us to focus on the beautiful and professional installation of the flooring in which you have invested.
If you are updating your current flooring or looking for a fresh install, give us a call. We offer the personalized and exceptional customer service you expect from a small business, and back that up with high-quality and sought-after work. We look forward to hearing from you!