Hardwood floors are beautiful and look great in any home.  However, they can be expensive and do require a bit of upkeep.  Many people have been choosing to install laminate flooring in their homes because it looks and feels like hardwood without the hefty price tag or extra work for upkeep.  Laminate flooring looks like the real thing and will be a great addition to your home if you are thinking about replacing your flooring.  Hiring a professional for laminate floor installation is the best way to get a floor that looks great and is installed properly.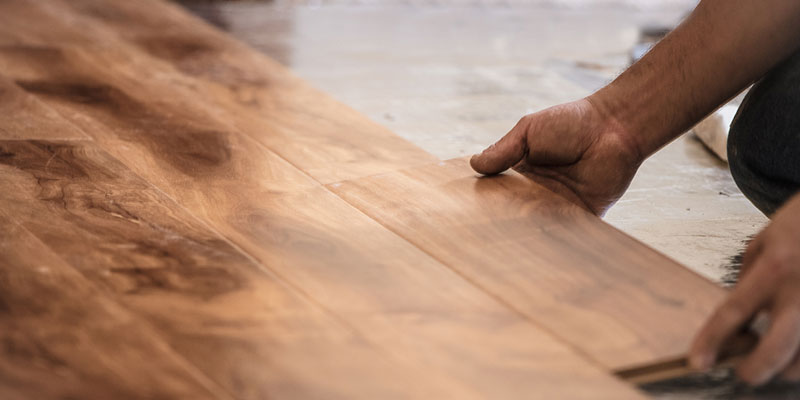 The great thing about laminate flooring is that it comes in many different styles and colors. You can choose wide or narrow planks.  You can choose a nice, dark color, or a natural wool color.  Laminate flooring goes with all design themes and works well in modern, traditional, farmhouse, and even eclectic homes. Laminate flooring is available at many different stores and is very affordable.  It looks and feels like hardwood; many people cannot even tell the difference.  Once you have purchased the flooring, you should have a professional do laminate floor installation.  This is the best way to guarantee that your floor will be installed properly and that you will love the end result.  A professional can do the installation quickly, and they will have all the tools and equipment needed.  This will save you from having to buy tools that you will never use again.
If you are looking for someone you can trust for laminate floor installation, contact us today at Complete Flooring Works.  We are very experienced when it comes to laminate floor installation and we can have your floor installed for you in no time.  We do excellent work and we will make sure that your floor looks great. You can count on us to get the job done right.