If you own hardwood floors, you know that every so often they require wood floor refinishing. With over 20 years in the hardwood flooring business, we have seen it all when it comes to wood floor refinishing.  If you are prepping to refinish your hardwood, check out the most common mistakes made below.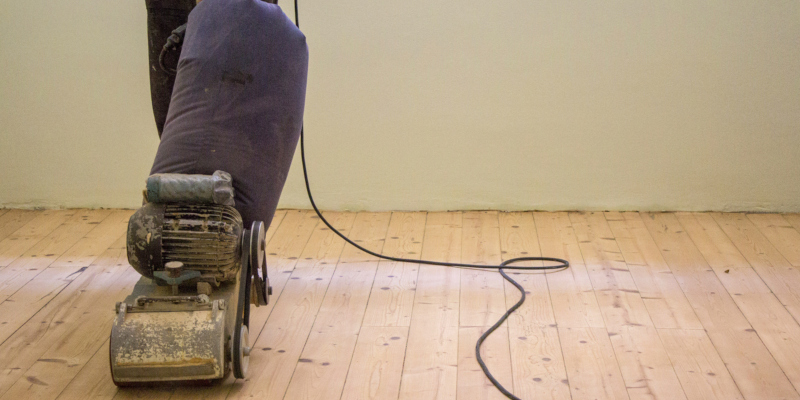 First off, the biggest mistake we see in wood floor refinishing is not hiring a professional.  Many homeowners try to tackle wood floor refinishing themselves and end up making costly mistakes and have to hire a professional in the end anyway. Avoid all of the mistakes listed below and hire a professional first.
The next most common wood floor refinishing mistake is using the incorrect equipment. Power tools that are not made specifically for wood floor refinishing can unevenly sand your floors, which will make the rest of the refinishing process very hard and not look great.  Uneven sanding can also make your hardwood more susceptible to divots, dents and scratches.
Getting the edges during wood flooring refinishing can be tricky, and many homeowners do not have the tools or skills to do a good job.  These tight areas in corners and next to baseboard require an edger that is specifically designed for this job.
Lastly, many homeowners fail when it comes to wood floor refinishing cleanup. Ensuring that you have cleaned up all of the leftover dust from sanding is a must-do. Otherwise, your stain and finish can be ruined by tiny dust particles.