Hiring the right flooring installer is just as important as picking out the right flooring. You can have beautiful flooring purchased, but if you don't do your research and hire an experienced and reputable flooring installer, you could end up with terrible looking floors. Here are five questions to ask a potential flooring installer:
Licensed and insured – It is extremely important to make sure that your flooring installer is licensed and insured. This protects not only the installers but also you from costly accidents.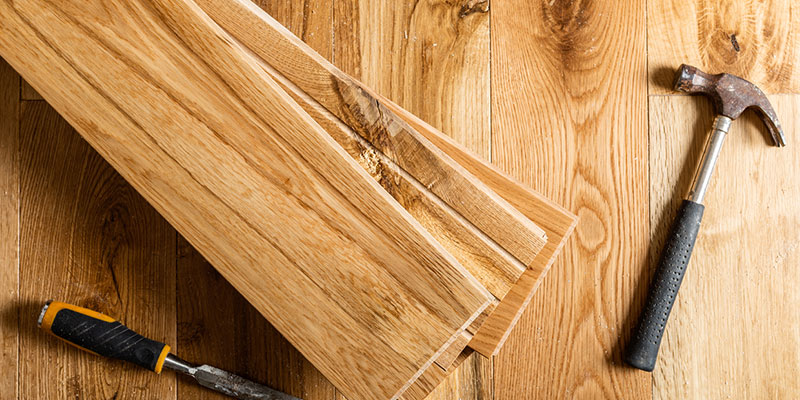 Warranty – We recommend selecting a flooring installer that backs up their work with a warranty.
Proper acclimation – Hardwood floors should be acclimated to your home's temperature and humidity. This helps to ensure that your hardwood floors don't end up with gaps or buckling. Make sure that your installers aren't rushing the process and skipping this important step.
Length of job – You should choose an installation company that communicates their timeline and if any changes occur to that timeline. It is important to know what the timeline will look like, as you will not be able to use the rooms having hardwood floors installed in them. Ask about any days that they will not be working (weekends, holidays or days spent on other jobs). All of this information will help you select the best installation company.
Dust and clean up – Not all companies handle dust and cleanup the same. You will want to talk with any prospective installation company about how they will handle the dust during and after installation.
Here at Complete Flooring Works, we pride ourselves on providing the best experience to our customers. We are licensed and insured and follow all the best practices to give you a superior hardwood floor installation.