Here at Complete Flooring Works, we want to help you make your home the best it can be, and one of the most important parts of any home is the floors. Our team has over 20 years of experience in the flooring industry, and we know how to deliver consistently high-quality results on all of our installation projects. We are here to help you with laminate floor installation, and in this article, we'll be going over what to expect from the process.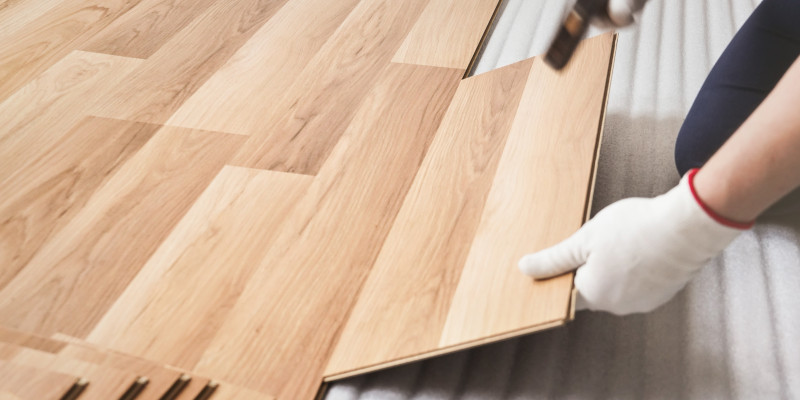 Preparation- The first step in laminate floor installation is to prepare the space. Depending on your particular circumstances, the specific preparation needs might vary. For instance, if your laminate floor is going to be installed in an area with heavy appliances, you may need to disconnect and remove them until the floor is finished. In addition, in extreme temperatures or unusual climate conditions, your laminate flooring may need to rest for a few days inside your home in order to adjust to the local conditions. Our team has the right experience to make sure that your space and floor are properly prepared in all of these situations.
Installation- Once the site is prepared, we will get right to work on the laminate floor installation. We will lay out each piece to ensure that the seams are spaced appropriately, cut each piece to length, and guide everything into place to create the tight, seamless fit you are looking for. When we're finished, you will have a beautiful laminate floor that is sure to last for years to come.