Home renovation projects are usually associated with high costs, as many of the most popular projects are larger in scale. If you are looking to renovate, change, or refresh your home or install flooring in a new build, laminate floor installation may be a great option for you!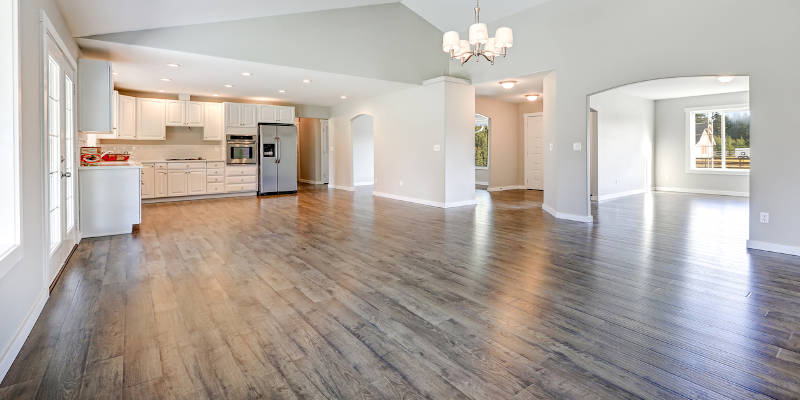 Laminate flooring is an economical way to change up the flooring in your home, and there have been many advancements in the appearance and composition of laminate flooring in recent years. Because laminate flooring is a printed surface, you can acquire laminate flooring in almost any design or image you can think of. And, with the advancement of imaging these days, many of the laminate flooring options look incredibly like hardwoods and other flooring choices.
In addition to a wide variety of designs, laminate flooring is also an excellent choice for homes with pets or children because it is scratch resistant. Laminate flooring is also UV resistant, so if your home receives a lot of natural sunlight, you can rest assured that your flooring will not dull as quickly as other options.
If you have purchased some laminate flooring or need help deciding what would work best in your home, let us know! At Complete Flooring Works, we are experts at laminate floor installation. We will ensure that your home is properly prepared for the flooring, and we will provide the underlayment needed for the specific flooring you have chosen.
Our focus on professional laminate floor installation in your home means we will use our knowledge and experience to make sure everything is done right. We want you to love your new flooring and remain confident in your choice. Give us a call today to get an estimate for your upcoming floor renovation or installation project!